Andrea Rene is a guest host on the Gamer Nation episodes "Xbox 720 Always On","E3 2013 PREDICTIONS AND RUMORS","THE BEST GAMES OF E3 2013","WHAT YOU NEED TO KNOW FROM GAMESCOM" ,"DEBATING AS MASTERS AT ESCAPIST EXPO" &" XBOX ONE DETAILS CONTROVERSY" .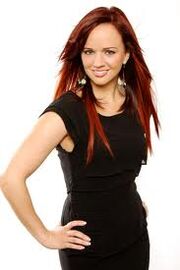 She's Presenter Of The Escapist News Now
She's Also On Super Mari Fun Time Episode "IT'S RAYMAN!!!!"
She Will Appear On ITV4 For Chat Show Called "Andrea Rene" While ITV Has Jeremy Kyle And "It's A Unknown World" & "Smosh" Will Air On ITV In 2014
Ad blocker interference detected!
Wikia is a free-to-use site that makes money from advertising. We have a modified experience for viewers using ad blockers

Wikia is not accessible if you've made further modifications. Remove the custom ad blocker rule(s) and the page will load as expected.