Batman Origins And More is the twenty-seventh episode of S.A.G.N.U.T. It is three minutes and thirty-seven seconds long.
@lasercorn shows off the new Far Cry DLC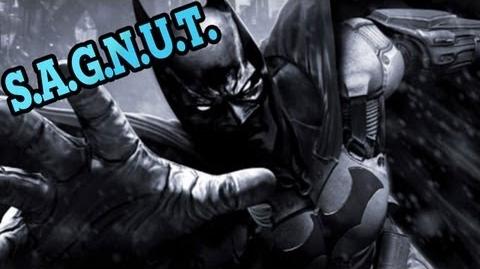 @sohinki lets us know that Lost Planet 3 has been delayed

@thejovenshire announces Batman Arkham Origins details
Reception:
Edit
The episode has 202,298 views and 4,661 likes.
Ad blocker interference detected!
Wikia is a free-to-use site that makes money from advertising. We have a modified experience for viewers using ad blockers

Wikia is not accessible if you've made further modifications. Remove the custom ad blocker rule(s) and the page will load as expected.