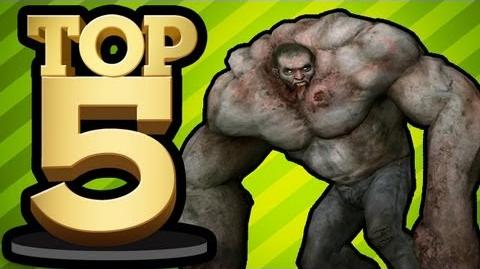 Best Zombie Games is the twenty-eighth episode of Top 5 Friday. It is four minutes and twenty-seven seconds long.
Lasercorn says the top five zombie games.
5.DayZ
4.Zombies Ate My Neighbors
3.Dead Rising 2
2.Left 4 Dead 2
1.Resident Evil 4
Reception:
Edit
The episode has 606,154 views and 12,107 likes.
The episode appeared with Leave Them For Dead another zombie themed episode.
Ad blocker interference detected!
Wikia is a free-to-use site that makes money from advertising. We have a modified experience for viewers using ad blockers

Wikia is not accessible if you've made further modifications. Remove the custom ad blocker rule(s) and the page will load as expected.