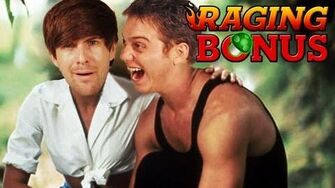 Full Dirty Dancing w\ Ian & Lasercorn is the third episode of I Have A Raging Bonus. It is six minutes and thirty-three seconds long.
The full clip of Ian and Lasercorn dancing from the Just Dance Game Bang.
Reception:
Edit
The episode has 677,826 views and 13,153 likes.
First SmoshGames episode without a proper description.
Ad blocker interference detected!
Wikia is a free-to-use site that makes money from advertising. We have a modified experience for viewers using ad blockers

Wikia is not accessible if you've made further modifications. Remove the custom ad blocker rule(s) and the page will load as expected.