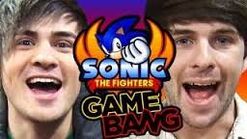 Hedgehog Kombat is the 18th episode of Smosh Game Bang. It is seventeen minutes and fourty-five seconds long.
The Gamebang crew play Sonic The Fighters. Anthony and Mari lose and have to eat a chili dog together.
Reception:
Edit
The video has 20,00 likes but is one of the least watched Game Bangs.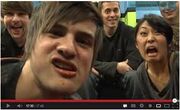 Ad blocker interference detected!
Wikia is a free-to-use site that makes money from advertising. We have a modified experience for viewers using ad blockers

Wikia is not accessible if you've made further modifications. Remove the custom ad blocker rule(s) and the page will load as expected.