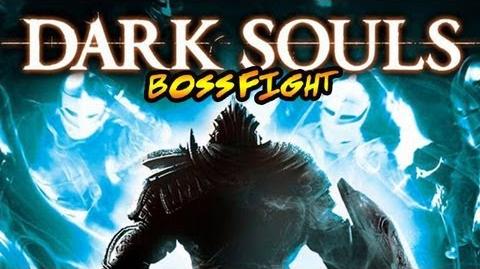 How Is This The First Boss? is the fourteenth episode of Boss Fight Of The Week. The video is six minutes and fifteen seconds long.
Sohinki and Jovenshire battle the first boss in Dark Souls. Their tactics are to
Not listen to Jovenshire ever
Keep Dodging
Throw  balls of light at the boss.
Reception:
Edit
The video has 300,000 views and 5,202 likes.
Ad blocker interference detected!
Wikia is a free-to-use site that makes money from advertising. We have a modified experience for viewers using ad blockers

Wikia is not accessible if you've made further modifications. Remove the custom ad blocker rule(s) and the page will load as expected.