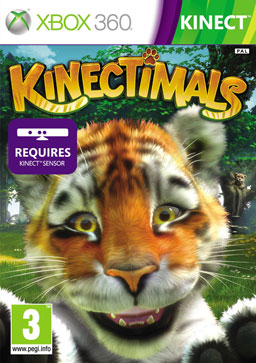 Kinectimals is a game for the Xbox 360 Kinect. It was featured in the Gametime With Smosh, Panthers Make Stupid Pets.
Gameplay:
Edit
Throughout the game players spend time using the Kinect System to feed, play with, and care for their animal. Upon starting the game the player will visit Fur Town, where they will choose one of the 5 initial cubs. As they play the game, more cubs can be unlocked. Throughout the game there are 11 cubs.
Ad blocker interference detected!
Wikia is a free-to-use site that makes money from advertising. We have a modified experience for viewers using ad blockers

Wikia is not accessible if you've made further modifications. Remove the custom ad blocker rule(s) and the page will load as expected.