REVIEW-PALOOZA! Mega Man X Street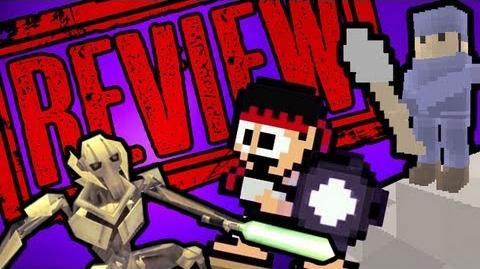 Fighter, Battlefront 2 and Ace of Spades is the thirteenth episode of Smosh Games Review. It is four minutes and nine seconds long.
Lasercorn reviews three video games that he has been spending some time with. 
Star Wars Battlefront 2:9.75\10
Ace Of Spades:6\10
Street Fighter X Megaman 7.5\10
Reception:
Edit
The episode has 283,786 views and 4,432 likes.
Ad blocker interference detected!
Wikia is a free-to-use site that makes money from advertising. We have a modified experience for viewers using ad blockers

Wikia is not accessible if you've made further modifications. Remove the custom ad blocker rule(s) and the page will load as expected.