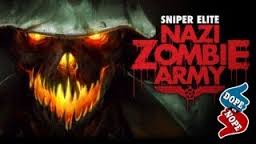 Shooting Nazi Zombies In The Balls is the twenty third episode fo Dope or Nope. It is ten minutes and fifty-four seconds long.
Sohinki and Lasercorn were supposed to Dope Or Nope Sniper Elite V2 Zombie Nazi's but Sohinki has to go poop so Anthony takes Sohinki's place. Sohinki comes back halfway thorugh the Dope Or Nope to submit some commentary. The guys give it a Dope rating.
Reception:
Edit
The episode has 271,374 views and 7,585 likes.
Ad blocker interference detected!
Wikia is a free-to-use site that makes money from advertising. We have a modified experience for viewers using ad blockers

Wikia is not accessible if you've made further modifications. Remove the custom ad blocker rule(s) and the page will load as expected.