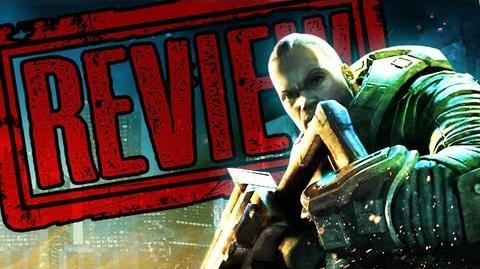 XCOM Enemy Unknown is the first episode of I Have A Raging Bonus Review. It is one minute and fifty-three seconds long.
Sohinki reviews XCOM:Enemy Unknown in a minute. He gives it a 9.5 out of 10.
Reception:
Edit
The episode has 127,500 views and 1,852 likes. It is one of the least viewed SmoshGames episodes particularly because it is in none of the playlists.
Ad blocker interference detected!
Wikia is a free-to-use site that makes money from advertising. We have a modified experience for viewers using ad blockers

Wikia is not accessible if you've made further modifications. Remove the custom ad blocker rule(s) and the page will load as expected.