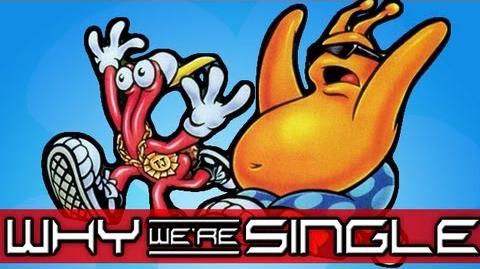 You Can Be My Player 2 is the twenty-first episode of Why Were Single. It is seven minutes and twenty five seconds long.
Jovenshire,Lasercorn, and Sohinki talk about fun Co-Op games. Among the obvious are Portal 2, Toejam And Earl, and Left 4 Dead.
Reception:
Edit
The episode has 348,579 views and 6,824 likes.
Ad blocker interference detected!
Wikia is a free-to-use site that makes money from advertising. We have a modified experience for viewers using ad blockers

Wikia is not accessible if you've made further modifications. Remove the custom ad blocker rule(s) and the page will load as expected.